Regular price
Sale price
£6.99
Unit price
per
Sale
Sold out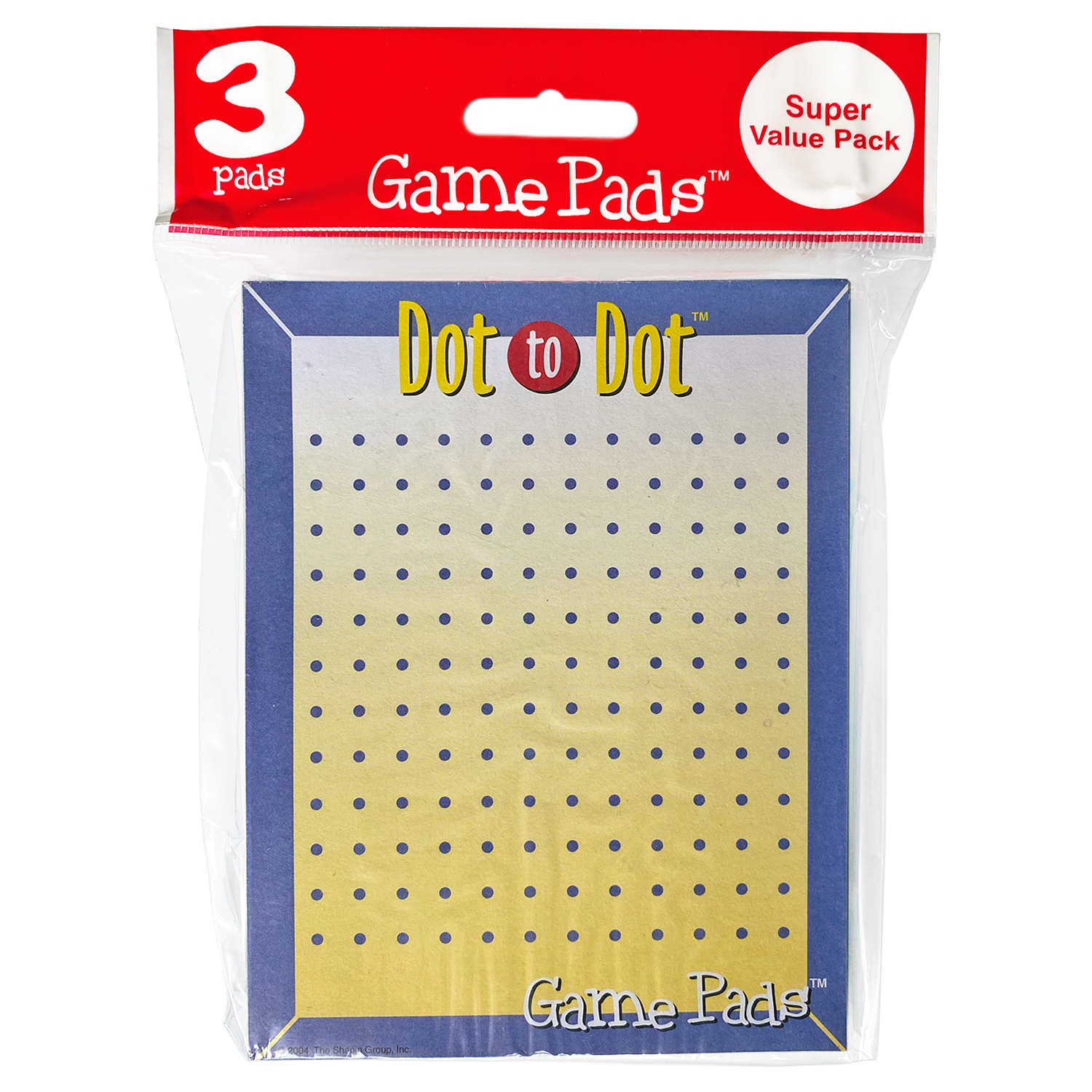 Game Pads™ DOT to DOT™ Game 3 Pads (50 Sheets) Travel Game Kit - Super Value Pack!


Brand: The Shanin Group
Game: Dot to Dot
Type: Game Pads
Material: Paper
EAN: 0639590692106
UPC: 0639590692106
MPN: 69210
Packaging: Original (Unopened)
These official paper Game Pads™ will keep you occupied until the bus arrives or the movie starts… a little entertainment to have on the go!
Enjoy hours of fun with this classic game.
The game is played by two or more people.
Players take turns drawing a line connecting two dots that are next to each other.
The player that makes the final line to complete a box wins that box, and places his or her initial inside.
After winning a box, the player is given another turn.
If a player does not win a box, then it becomes the next player's turn.
The player with the most boxes containing his or her initial wins the game.
Features
OFFICIALLY LICENSED Game Pads™ DOT to DOT™ Game 3 Pads (50 Sheets) Travel Game Kit - Super Value Pack!
The Perfect Travel Game Pack!
Details
Product Dimensions: 5.4 x 4.8 x 0.8 inches
Item Weight: 6.4 ounces
Shipping Weight: 6.4 ounces
Manufacturer recommended age: 8 years and up
---
Share
Shipping

We ship worldwide via Royal Mail and DHL/Deutsche Post.

🇺🇸 US / 🇨🇦 Canada - (4 - 7 Business Days)
🇬🇧 UK - (Next Working Day)
🇪🇺 EU - (3 - 5 Business Days)
🌏 Rest of the World - (7 - 14 Business Days)
Return policy

30 day returns. If you need to return your purchase, we'll offer a full refund or exchange as long as:

It's been fewer than 30 days since you received your item
It's in resalable condition e.g. tags still attached, packaging is unopened, item has not been stained or marked.
View full details